Facials
Absolute Nirvana Spa is proud to offer Dermalogica's award winning products in all our treatments. Our estheticians are trained to give personalized, custom treatments to create a relaxing and beneficial experience. Whether you're looking to rehydrate your skin, address an area of concern, or just have a relaxing time, we've got the perfect treatment for you.
Nirvana Custom Facial
Our signature and best selling facial! Using traditional European deep cleansing techniques along with completely customized Dermalogica skincare, this treatment begins with a stimulating lymphatic massage and thorough cleansing. It includes extractions, toning and moisturizer. While your skin is rehydrated with a mask and serum cocktail chosen specifically for you, your neck, shoulders and scalp are massaged leaving you completely relaxed with glowing, healthy skin!
90 minute facial includes a relaxing hand and arm massage to hydrate and soothe overworked and dry hands leaving them soft and supple.
60 minutes $135
90 minutes $183
Face Lift Facial
Developed specifically to target and prevent premature aging and effects of everyday stress. This facial features BT microcurrent technology and the extremely effective "liquid gold" power exfoliant. The most vitamin rich Dermalogica products are utilized to achieve a luminous complexion and enhanced hydration. Leaves skin brighter, refined and radiant!
Our 90 minute facial includes a dynamic neck lifting treatment to tighten and firm the neck and jaw line as well as a luxurious hand and arm massage to hydrate and nourish dry hands leaving them soft and supple.
60 minutes $150
90 minutes $193
Gentlemen's Facial
Let your worries melt away as the stress of the day is massaged from your neck, shoulders, face and scalp. Using hot towels and tailored skincare products for a thorough cleansing, exfoliation and mask for deep hydration. This treatment will leave you refreshed, relaxed and walking on cloud nine! (Does not include extractions unless requested).
60 minutes $135
90 minutes $183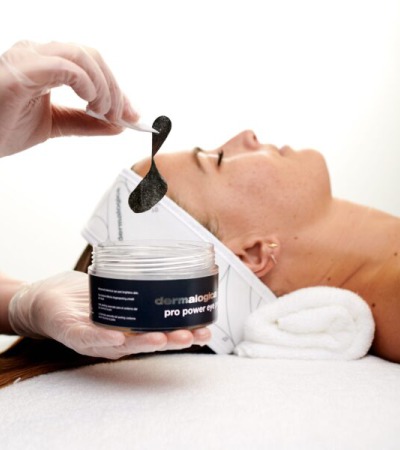 NEW Revitalized Eyes
Using Dermalogica's Pro Power Eye Peel, this treatment will transform your under eyes. The application of this proven product helps even skin tone and texture, brightens your undereye, and minimized the appearance of fine lines and wrinkles.
No added time $45
Bliss
For optimal relaxation and gorgeous hydrated hair, add our Bliss treatment to any of our 60 or 90 minute treatments.

We begin with a massage designed to deeply relax scalp muscles as we apply our signature organic milagro hair oil to deeply nourish and hydrate your hair and scalp. Next we massage your neck and shoulders, focusing on releasing the tension from those areas. Deeply relaxing. Completely blissful.
Safe for color treated locks.

30 minutes $68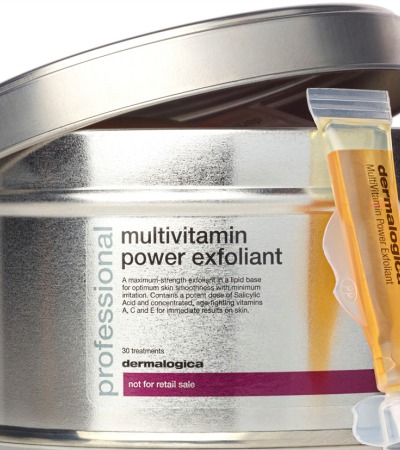 Liquid Gold
Dermalogica's Multivitamin Power Exfoliant is designed to treat dry, sun damaged, mature or prematurely-aging skin. The formula effectively removes dulling surface debris, revealing a fresher-looking, healthier new layer of skin and improves the penetration of any subsequent active ingredients.
No added time $25
Happy Feet
Give your feet the attention they deserve by adding an additional 30 minutes to your treatment, devoted solely to your feet. The Happy Feet treatment uses bay laurel and mint with focused foot and calf massage to relax and soothe tired soles.

We'll have you walking on clouds when you leave.

30 minutes $68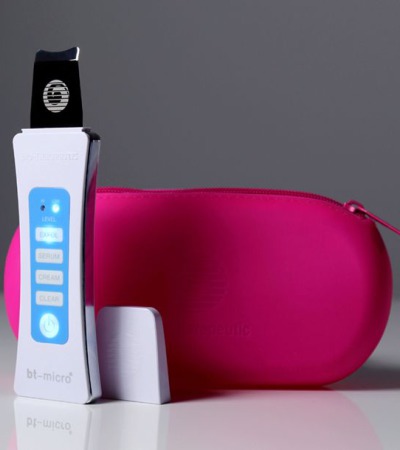 bt-micro
This technology will enhance your treatment with a more thorough exfoliation and ionic charge that promotes deeper absorption of cleansers and moisturizers into the skin. The bt-micro*** tool uses both positive and negative ionic charge, along with high speed oscillations to leave skin smooth, fresh, and perfectly prepared for product application.
No added time $55