La Vida Spa Specials and Packages
La Vida Spa offers some spa specials that are available throughout the year, while others will be of limited duration.
If you want to gift someone a treatment and you're not sure what to give,
our Online Gift Certificates make gift giving a breeze!
Spring Special: Jump into Spring with a Friend!
Prepare for the summer season with a relaxing day at the spa and bring your partner in crime! Plan your spa day today with our Spring Special: By bundling two 60 minute massages with two 30 minute add-ons of your choice and a 50 minute private tub session for two, you will receive a special price of $435 (not including tax or gratuity) regularly priced at $522.
Add one of our wonderful facials to your spa day and receive a promotional 10% discount off that treatment. (Facial must be for one of the Spring Special guests and on the same day as the original treatment.)
***Not combinable with any other offers, discounts or promotions. If one of your add-ons is a scrub and you want to be in the same room, both add-ons must be scrubs due to the flow of the treatments.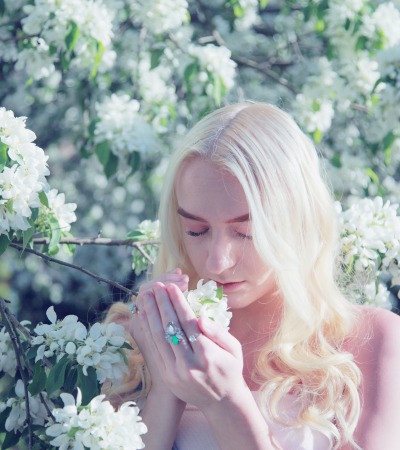 Spring back into Relaxation
Head into the summer relaxed and refreshed! Bundle a 60 minute Masters Massage with our 30 minute full body exfoliating Signature Margarita Scrub and a 60 minute La Vida Custom or Gentleman's Facial. You'll be treating yourself to the ultimate day of relaxation and experience our take on a classic margarita! Normally $338, this Special Package is being offered at $285 (not including tax or gratuity). All three appointments (massage, scrub and facial) must be scheduled for the same person, in any order, on the same day.
***Not combinable with any other offers, discounts or promotions. Scrub can be substituted for Bliss, Happy Feet or different scrub.
Revitalization Facial Special
Plump and prepare your skin for the summer with our Revitalization Facial Special! This special includes our signature Face Lift Facial to exfoliate and hydrate your skin with Dermalogica's vitamin and antioxidant packed liquid gold along with the Pro-power eye peel add-on to lighten, tighten and brighten your under eyes. Give your skin the spring it needs for the summer! It deserves it, and so do you. (Normally priced at 60min/$195.00 and 90min/$238.00).
60 minute: $170.00
90 minute: $213.00
***Not combinable with any other offers, discounts or promotions.
Give the Gift of Relaxation
There's no better way to prepare for summer travels and fun in the sun than with a gift certificate to La Vida Spa. If you are looking for a way to celebrate your loved ones and treat them to a much deserved day of relaxation, look no further! Come experience ultimate relaxation at La Vida with physical, emotional and spiritual care. It's now easier than ever to purchase and send gift certificates online, click here to get started!
Stay at one of our many properties at AdobeStar Properties and receive 10% off spa treatments throughout the year, other than current spa specials. We offer guests a true taste of New Mexico lodging, all within the downtown area.
If you are enjoying your time in Santa Fe and staying in one of the beautiful properites that Santuario Luxury Residences has to offer you will receive 10% off our spa treatments. ***Discount not combinable with any other discounts or specials.
Local's Massage & Facial Special
Are you from New Mexico and longing for a massage or facial from one of our Master-Level Therapists, all of whom have 10-30 years of experience?

Not only do you get to live in the amazing state of New Mexico, you also get 10% off all treatments (except current specials) at La Vida Spa.

Special offered on services booked Monday thru Thursday ONLY.
Active Military Discount
We appreciate your service to our country and we would love to host you at La Vida Spa. Please take advantage of our 10% military discount for active-duty members and their spouses. Let us know upon booking your massage or facial that you are active military and present your Military ID or Dependent ID at the spa.
Our Policies Regarding Specials
Special offers may not be used in combination with other spa specials.