Massage Add-Ons
Private Outdoor Hot Tubs
Enjoy ultimate relaxation in one of our luxurious private outdoor hot tubs. The best way to soothe your body either before any of our massage or facial services. Hot tubs are available to guests who are also booking services at the spa.

50 minute soak for $58 per person
Happy Feet
Give your feet the attention they deserve by adding an additional 30 minutes to your treatment, devoted solely to your feet. The Happy Feet treatment uses bay laurel and mint with focused foot and calf massage to relax and soothe tired soles.

We'll have you walking on clouds when you leave.

30 minutes $68
Bliss
For optimal relaxation and gorgeous hydrated hair, add our Bliss treatment to any of our 60 or 90 minute treatments.

We begin with a massage designed to deeply relax scalp muscles as we apply our signature organic milagro hair oil to deeply nourish and hydrate your hair and scalp. Next we massage your neck and shoulders, focusing on releasing the tension from those areas. Deeply relaxing. Completely blissful.
Safe for color treated locks.

30 minutes $68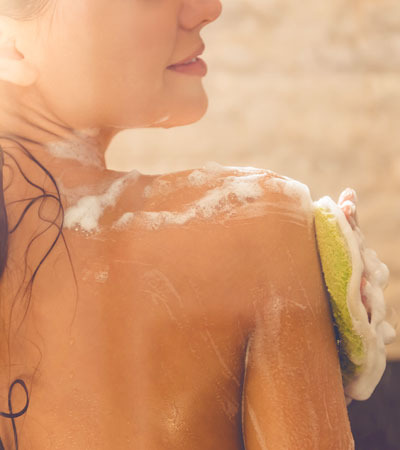 Shower

Because we use only the highest quality organic oils in our treatments, we recommend that you leave the oil on your skin for optimal hydration and benefit. We recognize that this is sometimes not practical, and offer the option of booking your room for additional time for a shower.

10 minutes $15
Body Exfoliation Scrub and Body Mask
Follow your massage with a rejuvenating and nourishing scrub of your choice - choose from the options below. Follow this with a relaxing steamy shower. You will emerge glowing and revived.

30 minutes $68
Ocean & Flowers Scrub and Mask
Massage: Ocean & Flowers Massage Oil
Body Mask: Golden Belizian Seaweed
Exfoliating Scrub: French White Clay & Sea Salt

This Balinese twist on a classic spa treatment serves to increase circulation and offers an invigorating boost to help the body detoxify and break down cellulite and fat deposits.

As you relax on your heated massage table, warm oils, Belizian Seaweed, mineral-rich salt and French White Clay are massaged into your skin, breaking down fat cells and leaving your skin silky smooth.

Ladies, please refrain from shaving your legs 24 hours before this treatment. Otherwise the salt may irritate your skin.
Lemongrass & Coconut Indulgence Scrub and Mask
Massage: Lemongrass Massage Oil
Body Mask: Organic, Virgin, Cold-Pressed Coconut Oil
Exfoliating Scrub: Organic Cane Sugar and Ginger

Restore youthful radiance with coconut's natural emollients and skin softeners. This luscious treatment will nourish and hydrate dry skin, while the antioxidants found in coconut will repair damage to skin from age and sun.

Coconut oil's ability to nourish, hydrate and heal the skin has been well known in the tropics for centuries. Coconut's natural emollients and antioxidants help to restore youthful radiance, keeping connective tissues strong and supple so skin does not sag and wrinkle. Coconut's abundant antioxidants will help repair damage to the skin from age and sun exposure. Lastly, the warming effects of the ginger will penetrate deeply, giving additional relief to sore or aching muscles.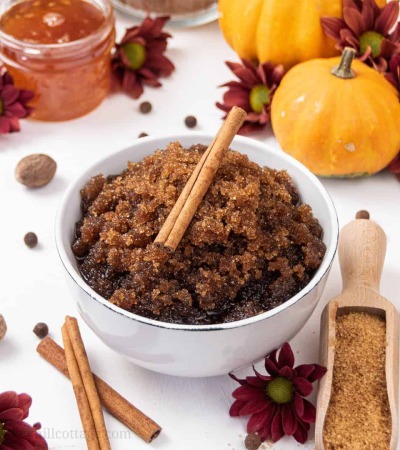 Seasonal Pumpkin & Brown Sugar Scrub and Mask
Massage: Pumpkin Seed Massage Oil
Body Mask: Pumpkin, Buttermilk, Honey
Exfoliating Scrub: Brown Sugar, Cinnamon
Restore your skin's natural healthy glow with a full body massage and exfoliating body scrub of brown sugar and cinnamon, followed by a nourishing body mask of warm pumpkin, buttermilk, honey and cloves, and ending with a luxuriating steamy hot shower.

Pumpkin is rich in carotenoid antioxidants that repair skin damage while also polishing and hydrating dull skin. It is also full of natural plant enzymes that accelerate the exfoliation process along with the brown sugar scrub. A pumpkin mask will peel away dry dead skin cells and reduce fine lines and sun damage, leaving skin renewed, refreshed, and amazingly soft while the honey contributes antimicrobial and anti-inflammatory properties. All while made with natural ingredients and essential oils, you will be enticed by the smells of autumn and will it will leave your skin smooth and glowing!
Herbal Therapy Oil
Enhance your massage with our herbal therapy oil, a natural way to reduce pain, inflammation and anxiety. This oil can be effective in addressing a range of muscle aches, arthritis and chronic pain.

In addition to using our herbal therapy oil, we also incorporate a deeply penetrating Sore Muscle Balm, an ancient Ayurvedic blend of potent and deeply penetrating essential oils designed to relieve sore muscles, aches and joint pain.

Herbal Therapy can be added to any massage for an additional $25.